Encased with fresh, flakey pastry and filled to the brim with decadent and tender beef—we hold the meat pie dear to our Aussie hearts. It's the fuel we need on our road trips, what we crave for lunch during a big shift and the perfect pick-me-up after a morning surf. When it comes to iconic Australian foods, the meat pie is truly a 'filling' ambassador for the country!
Although meat pies have become a renowned Aussie meal, have you ever wondered where the meat pie came from? Although we would love to claim we were the first bakers to serve up this delicacy, the meat pie dates back even further than our own roots!
Get ready to sink your teeth into this blog as we explore the juicy details of Australia's beloved meat pie and its cultural significance in the land down under, from crust to filling and everything in between!
It's time for a history lesson… or should we say crust-tory lesson? 
The history of meat pies dates back to ancient times, with the first meat pie going all the way back to the Neolithic period, around 9500 BC. 
What surprises many pie lovers is that the first known pie in the world is believed to be from ancient Egyptians! Historians discovered this when inspecting ancient drawings along the walls of tombs, when they came across drawings of pies, confirming that the OG bakers were in fact Egyptians. However, pies didn't stay in Egypt for long…
Word spread quickly of this genius creation with the Greeks soon baking up their own version of this culinary masterpiece. Whilst Egypt made basic pies from oat, wheat, rye and barley, the Greeks used a flour-water paste however, the pastry cover wasn't meant to be eaten but cast aside to enjoy the meaty center… It's safe to say that we've definitely stepped up the pie-making process over the centuries!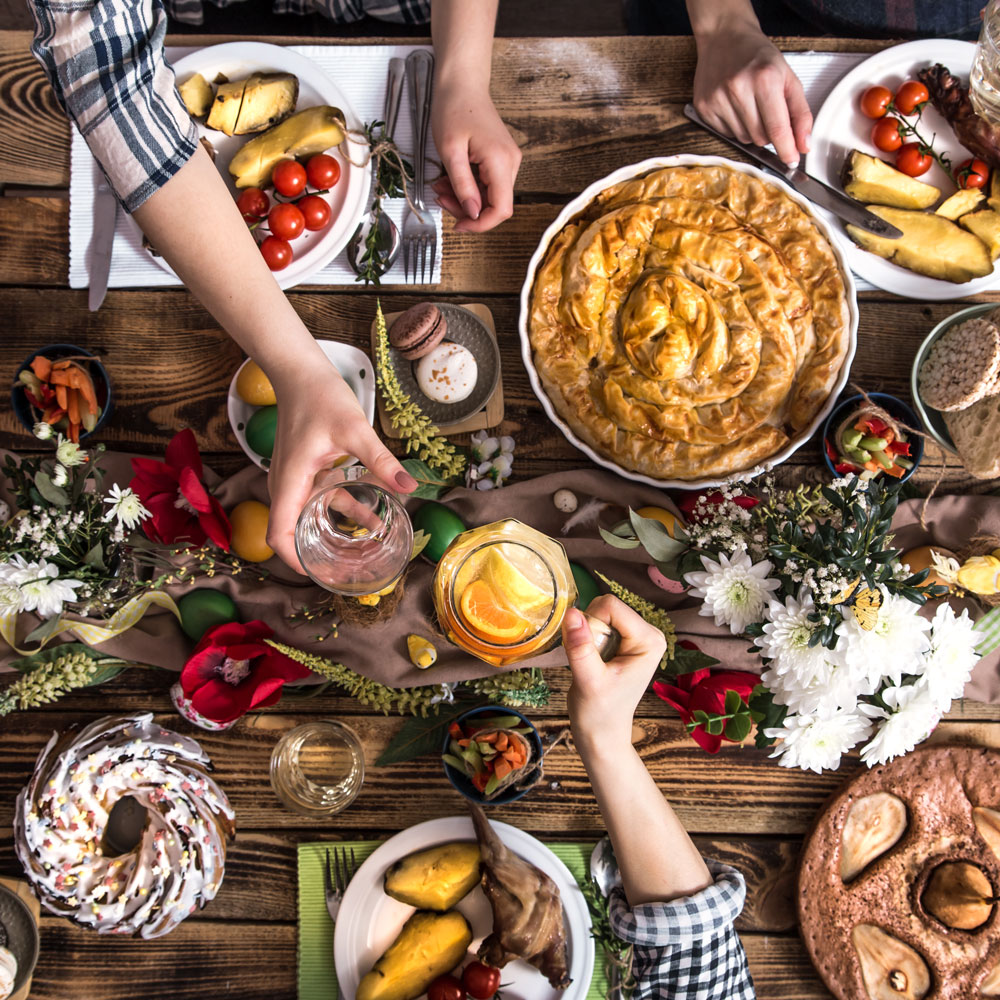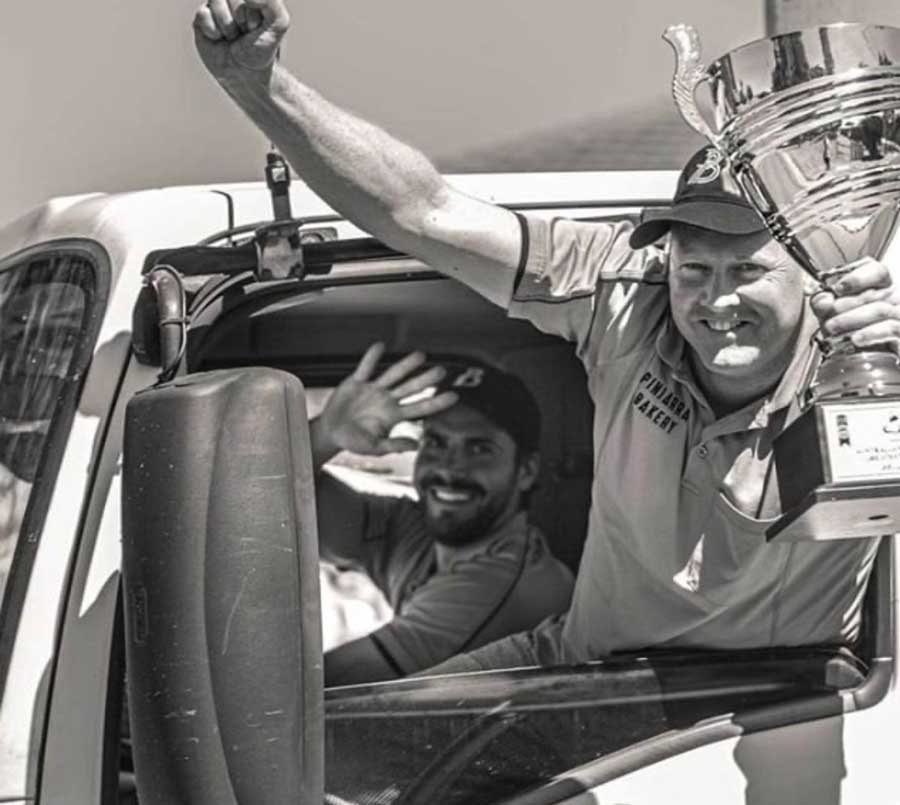 The Rise of Pie-lanthropy in the Middle Ages
Entering the Middle Ages, meat pies became a common dish eaten by both the rich and the poor alike. The pastry was a great way to preserve the nutrient-dense filling found within the pastry, which was handy for the poor who needed to hold onto their rations
During this time the richer you were, the better the fillings. For the wealthy, they would enjoy root vegetables and a selection of meats, encased in fresh pastry. For the poor, you would fill your pastry with anything you could get your hands on from crows, swallows and hens. 
Pie and Prejudice: England's Sizzling Love Affair with Meat Pies
When England came across the concept of pastry-covered meat, the nation transformed pies forever. Previously, meat pies were relied upon as a necessity to preserve food. But the English saw past this practical pie and were determined to make the convenient meal into something better.
With the invention of buttery pastry in the mid-14th century (thank goodness for Northern Europe's hearty stock of butter and lard), the meat pie's hard case was replaced with a soft and crumbly pastry that stirred attention across the globe. Soon, it was a sought-after meal purely for its flavour. 
The meat pie continued to evolve and by the mid-16th century, experimentation spiralled when Queen Elizabeth I was served not a meat pie… but a cherry pie! An unheard-of invention that inspired more pie creations within England.
From Convicts to Crust: Australia's Meaty History
The meat pie was brought to Australia by British settlers in the 18th century. The first meat pies were simple affairs, made with a pastry crust and filled with meat and gravy. These pies were a convenient and portable meal for workers and travellers, and quickly became a popular food item in the growing colonies. 
As the years went by, meat pies evolved to include a wide variety of fillings and flavours. Taking on inspiration from England, Aussies began experimenting with different ingredients to create their own version of the classic dish. The exact date of the first meat pie is unclear, yet what we know is that Australia's love for meat pies skyrocketed in the 1800s, becoming a staple meal in the 1900s.  
Today, you can find pies filled with everything from steak and kidney to chicken and mushroom, and many bakeries and restaurants offer their own unique takes on the classic dish. In fact, the meat pie has become so loved in Australia that it has even been called the country's national dish! Paired with tommy sauce, it's hard to find a meal better… it's no wonder why on average  Australians eat 270 million pies per year… that's a whole lotta meat and pastry!
The Perfect Pastry at Pinjarra Bakery
Since meat pies landed in Australia, they've continued to grow and develop, becoming a gourmet delicacy that is enjoyed by all. Although originally the meat pie was eaten for convenience's sake, today the meat pie is a culinary delight with some of the world's most famous bakers coming up with new recipes.
For us here at Pinjarra Bakery, meat pies are the heart and soul of our bakery. With a focus on high-quality and perfectly cooked meats, seasonal and fresh produce and unique and wonderful blends of flavours—we have perfected the classic recipe whilst also expanding on its offerings classic meat and gravy offerings.
Pinjarra Bakery's meat pies are made with high-quality ingredients and are baked fresh daily. The pies come in a variety of flavours, including classic beef and mushroom, chicken and leek, and even vegan options. To continue to surprise our pie-loving community we also release our seasonal Invention Pie, a limited edition pie with an unexpected yet, delicious combination of fillings… for example our previous Smokey BBQ Beef, Cheddar & Jalapeno or, Spaghetti & Meatballs… yep, we're still talking pie flavours!
WA's Pinjarra Bakery is a prime example of the enduring popularity of meat pies in Australia, and has become an important part of the community in Western Australia. Whether you're a local or a visitor, a meat pie from Pinjarra Bakery is truly an Australian experience that will leave you feeling connected to your Aussie heritage.