Hosting a party is hard work. When you think about everything you need to pull together – invites and RSVPs, prepping the finger food and sorting out the booze, setting up your playlist of tunes… the to do list goes on! 
While it seems like a mission, it may come as a relief that all the effort is actually creating good habits and is great for your health and wellbeing.
And here's why.
You learn to cope with stress
If event planning isn't your 9 to 5, planning the occasional party can be stressful. Some experts argue that acknowledging stress can energise your body and compel you to go into a reactionary mode, which is actually a good thing. Learning to deal with stress and embracing it will help you to manage other stressful situations in your life.
Improves your organisational skills
How do you rate your time management? Planning and getting ready for a party often means having to prioritise jobs and not get bogged down on a single task. 
Got too much on your hands? Consider delegating tasks or simplifying what you've planned. One of the most time consuming things when planning a party is deciding on what food you'll serve. Will you be serving finger food or do you want to do something a bit more formal and have a sit down? How many people you're anticipating and the amount of space may also dictate this. 
If it all gets too much then why not outsource your catering? Our Perth catering team are known for their delicious finger food catering – no matter how big your crowd!
Managing your time effectively is a great skill that's useful in everything you do. And it makes for a smooth party.
It gets you motivated to clean
Nobody likes to clean, but when there's a party on the horizon, your place may be in need of some spray and wipe to ensure it's looking party perfect. Decluttering gives you an added incentive to get rid of the things you might not necessarily use or need anymore, creating more room for your crew to mingle.
Gives you the chance to try new finger food
If you love to get creative in the kitchen, a party is a great excuse to try out new recipes. It's even easier when you organise catering because you don't have to slave away making finger food for everyone, especially if what you plan to serve takes time to make from scratch.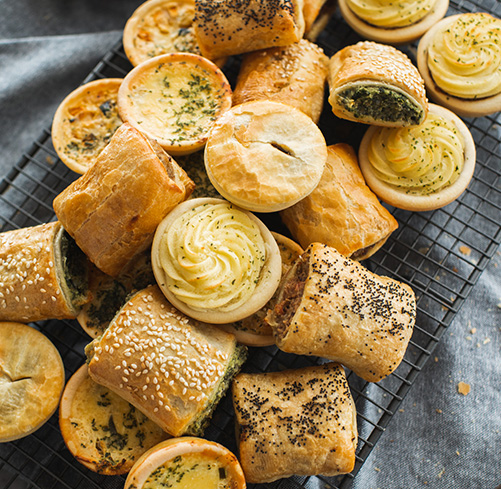 Creates good vibes and a good mood
Throwing a party is fun, and it gives everyone something to look forward to after an ordinary week. Good times spent with friends helps reduce stress by lowering your cortisol and producing feel-good hormones instead. Think of it as a mood booster!
Can help with anxiety
If you sometimes get awkward around people, having a party can help with developing your social skills and overcome any social anxiety you might experience. Playing host forces you to interact with everyone, and if your friends bring a friend it's always an opportunity to foster new friendships.
Get some vitamin D with daytime parties
If you're throwing a party during the day outdoors, then your skin will thank you for the vitamin D we often tend to lack, including other potential health benefits.
You'll get a better night's sleep
Organising a party is exhausting, which is why it induces good sleep. By the end of the night you'll be ready to crash on your pillow straight away, without any thoughts ticking over about what you need to do tomorrow.
Finger Food Catering Perth – perfect for your next party
Hosting a party soon and don't want to commit to making all the food for your crowd? Take your pick from our crowd pleasing finger food catering options. When planning your party, make sure to give our Perth catering team at least 24 hours' notice, so we can get everything ready for you in time.