Do you have an upcoming office lunch meeting, team building session or training that requires corporate catering? 
Regardless of the reason, looking for a corporate catering service takes plenty of research to find the right one. And it's often time you don't have! 
Your catering needs may also be different from the last time you hired a caterer. What's the occasion, time of day and how many people do you need to cater for? While most caterers operate in a similar way, there are some things to consider that can help make your decision easier.
If you're on the hunt for a corporate caterer in Perth, here are some of the key things to look out for.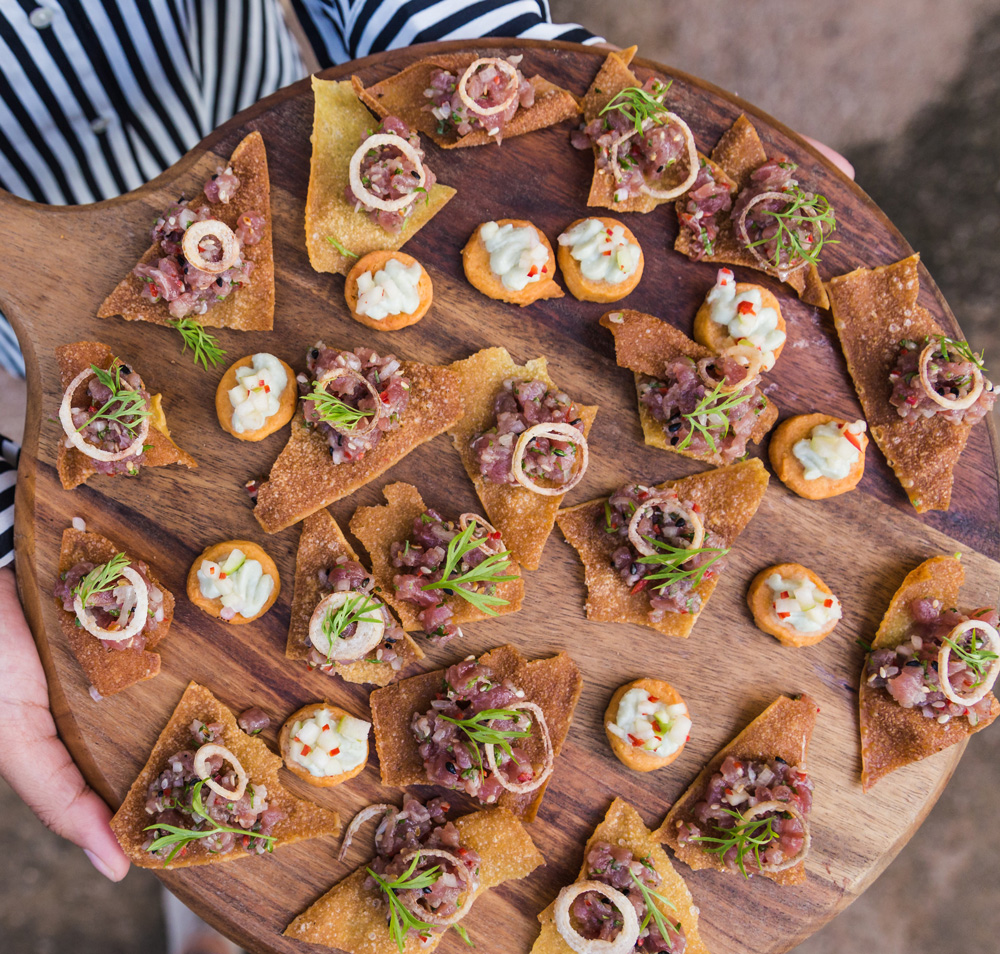 1. What kind of experience do they have in corporate catering?
Reputation is everything when it comes to finding the right caterer and that's why word of mouth, recommendations and reviews are always a great source of information. Does the caterer specialise in corporate catering and the kind of food you're after? What type of clientele and events do they normally cater for? Could the caterer handle all of your requirements or specific requests?
2. Consider your budget
This may seem obvious, but cost is important. If you have a budget to stick to, you'll want to make sure it doesn't blow out as a result of miscommunication. Make sure you have a clear understanding about all the costs involved. You might be paying per head or per platter, but are there any other costs you need to factor in? Often its best to tell the caterer upfront roughly what your budget is and they can suggest the best options for you.
3. Quality of produce
It's easy to tell a good caterer from a bad one by the final product. When weighing up your options it's worth asking the caterer what kind of produce they use. Do they source it locally or align themselves with certain producers? Depending on the extent of your catering needs, you may even want to request some food samples to taste test. This will give you a better idea of the type of food they serve.
4. Dietary requirements
Most caterers have a standard menu or menus to choose from, but many are also flexible enough to adapt their menus to your specific needs by substituting specific items and portion sizes or customising a menu for you.
A quality caterer understands not every event is the same and that sometimes you may need to factor in dietary requirements for your colleagues or clients. If applicable, ask the caterer whether they provide gluten free vegetarian, vegan or dairy free options.
5. How prompt is the service?
How reliable and efficient is the corporate catering service? Do they have a proven track record? Without recommendations or reviews this is sometimes hard to know, but if they are prompt in their response and willing to help, it's usually a good sign. Make sure you outline your requirements and timings upfront so that everyone is clear about your expectations. 
Corporate catering Perth – place an order for your next work function
Whether you're looking to cater for 10 or 100, our catering menu has got you covered. We're pros at creating beautiful hot or cold platters and sweet or savoury options. Get in touch with us today to discuss your corporate catering options.